Vivo V23 and V23 Pro were introduced on time yesterday. The current V-series made its debut in India and will now go to other countries. Following the introduction of the Vivo V23e in Pakistan, the V23 and V23 Pro are likely to follow soon to complete the series. The focus of this latest fashion-forward V-series phone is once again on style and design. However, there is a significant price difference.
To begin with, the series features a color-changing body. When exposed to UV or sunshine, the Gold AG Glass develops a vivid sea green color. It's an unusual design choice that complements the overall look. You can, of course, choose a basic graphite black hue. The crisp and flat edges were inspired by the gold iPhone 13 Pro.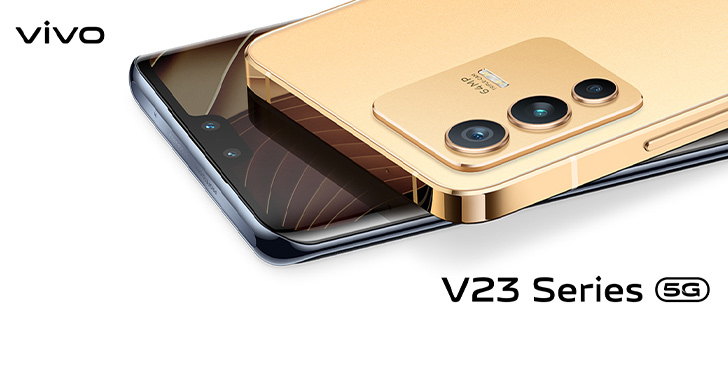 The Vivo V23 features a slim profile, weighing 179 grams and measuring 7.49 millimeters in thickness. The bezels have also been reduced to make them narrower and more symmetrical. So, unlike last year's huge chin, it's a pretty high-end aesthetic. The notch, however, is now wider due to the presence of two cameras.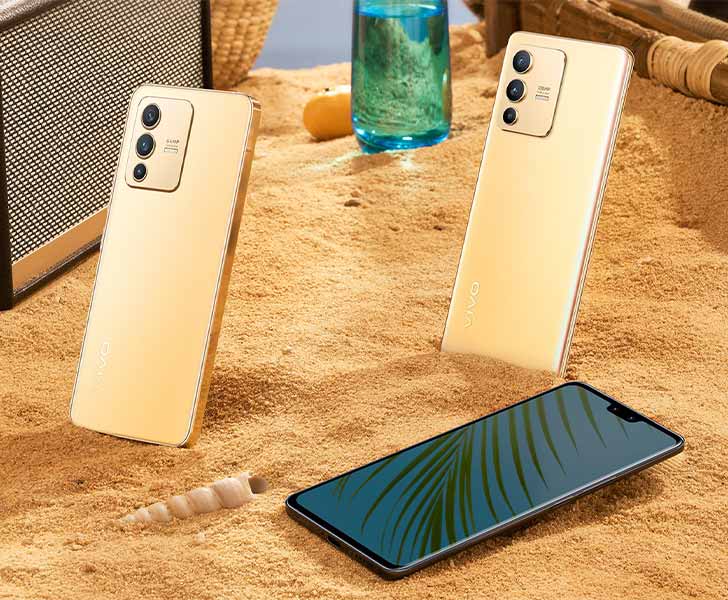 The V-series second tenet is portraited photography. Vivo is upping the ante with an extra ultra-wide lens for group selfies and wide-angle films. On the front, we're looking at a 44MP wide and an 8MP ultra-wide duo. On the back, there's a 64MP + 8MP ultra-wide + 2MP macroarray.
The V23's display is also flat. It has a 6.44″ 1080P AMOLED panel with a 90Hz refresh rate. Content encoded in HDR10+ is also supported. The MediaTek Dimensity 920, a 6nm 5G chipset, powers everything. A 4200 mAh battery and 44W charging power everything. The Vivo V23 costs USD 402 (about Rs. 71,000).