Vivo, the leading global smartphone brand, announced the sales of V21 in Pakistan, which has a unique 44MP Optical Image Stabilization (OIS) front camera packaged in a sleek and slim design, delivering the ultimate selfie experience. The SoC of the Vivo sharp V21 is paired with 8 gigabytes of RAM. The 128 gigabytes of internal storage. After a successful unveiling earlier this month, Vivo's V21 is now available for sale starting today in Pakistan.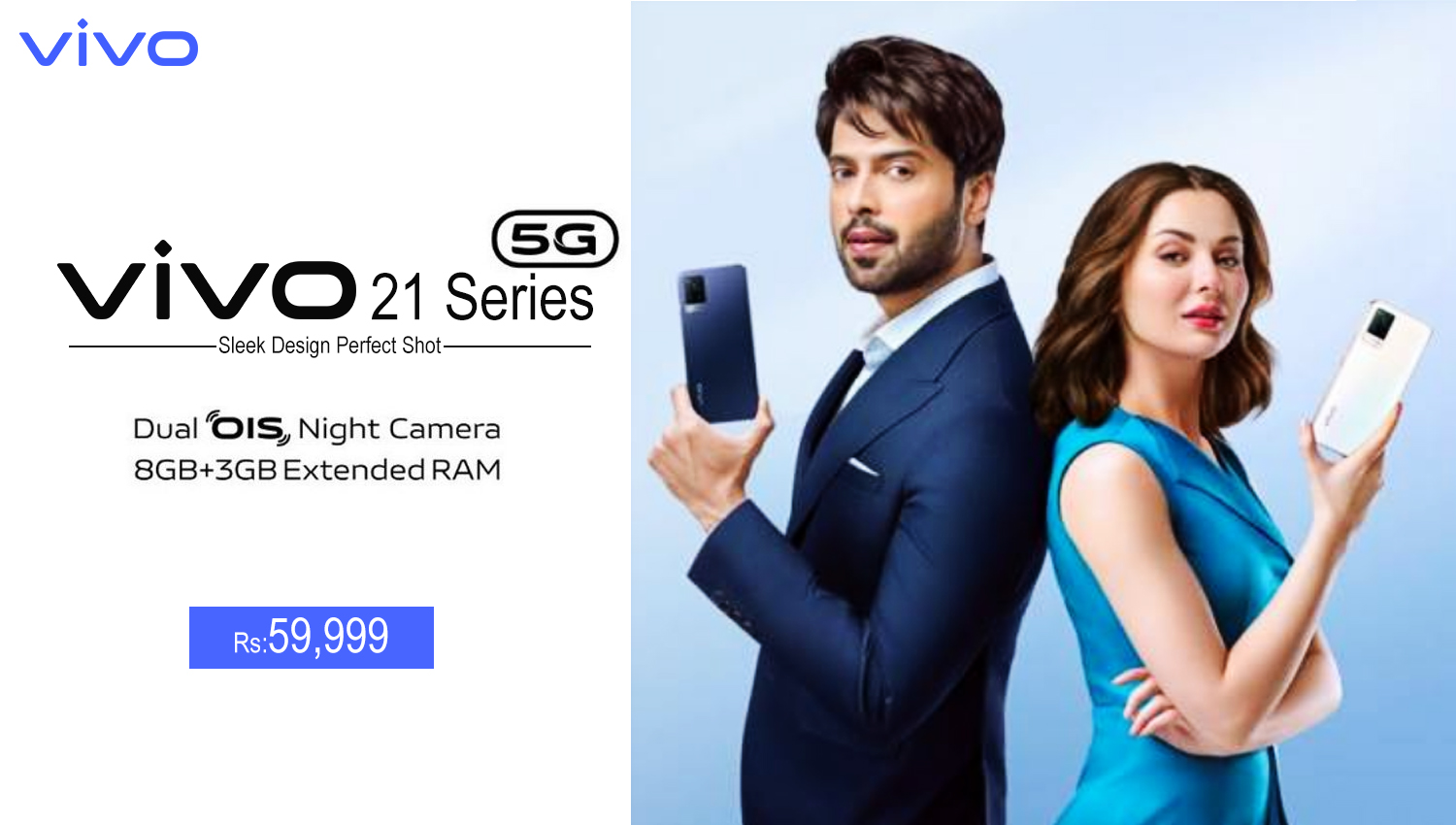 The new V21 showcases a unique Optical Image Stabilization (OIS) front camera within one of the industry's thinnest smartphone designs. This 44MP OIS Night Selfie system camera is equipped with features like44MP OIS Super Night Selfie, Dual Selfie Spotlight, AI Night Portrait with AI Night Algorithm, and many other OIS-equipped selfie video features.
The all-new Vivo V21 is available for purchase all across Pakistan in three dazzling colors, inspired by nature: Sunset Dazzle, Dusk Blue, and Arctic White at the price of Rs. 59,999 only.
Vivo offers a one-year warranty for V21 along with 15 days free replacement and 6 months warranty for accessories. Vivo V21 is duly approved by Pakistan Telecommunications Authority.